Uncategorized
On 20 January 2022, a large blast occurred in an area at Appiatse community, near the city of Bogoso about 300km (180 miles) and about 6.45 hours to 8 hours bus drive west of the capital of Ghana, Accra. The explosion occurred when a motorcycle went under a truck carrying explosives that was en route to the gold mine at Bogoso. After the blasts, people in the community rushed down to the scene when a second blast occurred few minutes later. This resulted in the destruction of dozens of buildings.
As of 26 January, a total of 3,300 people have been affected by the event, 17 people had been confirmed dead, and some 59 people injured. Reports from the National Disaster Management Organization (NADMO) indicated that 500 buildings have been destroyed by the blasts and approximately 1,500 people are now homeless. The explosion blew-off major roads in the area, with many commuters getting stranded due to the situation.
This has given rise to teenage pregnancies and sexual violence due to poverty leaving a lot of female survivors at the mercy of abuse and violence.
VOIICE is partnering with the Ashe Diaries Network again this year to feed , donate clothes, offer mental health therapy, skills training and the extension of our wealth creation program to these marginalized communities with priority focus on women, girls and persons living with disabilities in those communities.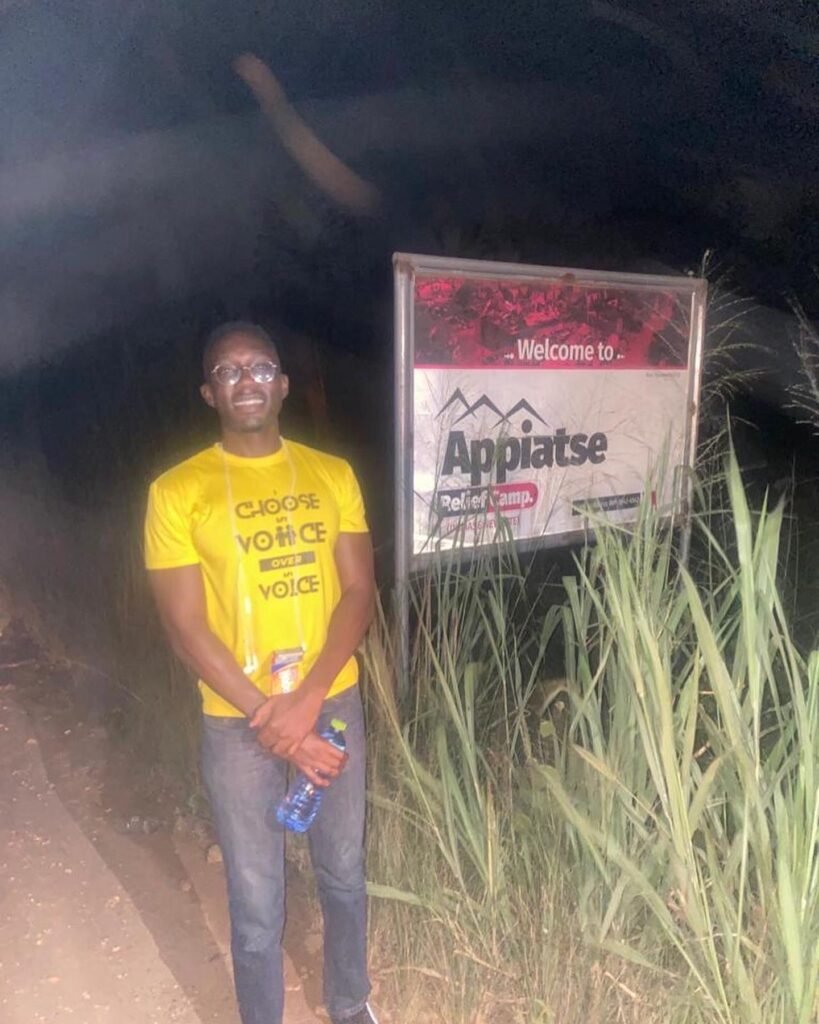 If you want to volunteer for this project kindly fill the form here