Our Community is our Foundation!
Voice Of Inspiring Inclusive Change Equitably (VOIICE) is a foundation that is run by a community of passionate agents of change. The VOIICE Foundation fights against gender-based violence and its related mental health issues through awareness creation and support.
The VOIICE Community is an inclusive group, empowered to owning their voices against violence and discrimination. 
VOIICE is registered under the Companies Act, 1963(Act 179) and also licensed by the Ministry of Gender, Children and Social Protection, Accra.
Our Core Values
VOIICE is bound by 5 core values, the community affectionately acronyms as R.E.I.I.L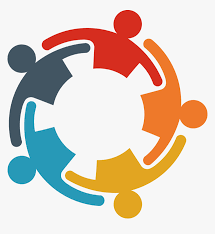 Message from Founder, Richard Siaw
It has always been a dream that people from all walks of life; race, religion, age, class, and all other identities will come together in the fight against discrimination- a long-living pandemic that has led to so much violence in this world.
In my years of human rights activism and social work, one thing I've known is that everybody wants to be heard, many are screaming out their pain; others are silenced due to fear of marginalization and stigma. They are asking, "Am I seen for who I am?", "Do they hear me?", "Do I matter?"
It's indeed a dream come true to see different people in Ghana and beyond find a safe space to give voice to things that concern them through various channels we've made available to them in the fight against violence and discrimination.
This website will throw more light on our activities and hopefully, you get connected to us in a more meaningful way.
VISION
To grow and multiply all over the world till there's no vessel to carry out violence and discrimination.
MISSION
To employ channels to create awareness and support by giving voice to marginalised issues and persons in the eradication of discrimination and violence.
Drop Us A Line
We are open to more support and your concerns. Please reach out to us today: ask@voiicecommunity.org