Uncategorized
100 Kayaye girls participated in VOIICE skills training program and every one of them was awarded a start up capital of at least 100 cedis. Leaders were designated and allotted some funds to start support groups as well.
Research shows that over 90% of skills training programs conducted for people living in extreme poverty is ineffective due to a lack of start-up capital, market and guidance.
Therefore, with VOIICE web application, we are able to directly connect goods and services offered by trainees to members around the world. Our web application also automatically disburses financial rewards to members who patronize or market our products, better still members who refer others to join our community of change makers. This ensures that there's constant demand and income for vulnerable groups who partake in our training programs. When poverty ends, they won't have to endure abuse.
For those who patronize our goods and services such as beads, bags, clothes, cosmetics, and even digital services, we want to say thank you! Communities are impacted because of you🙏🏾.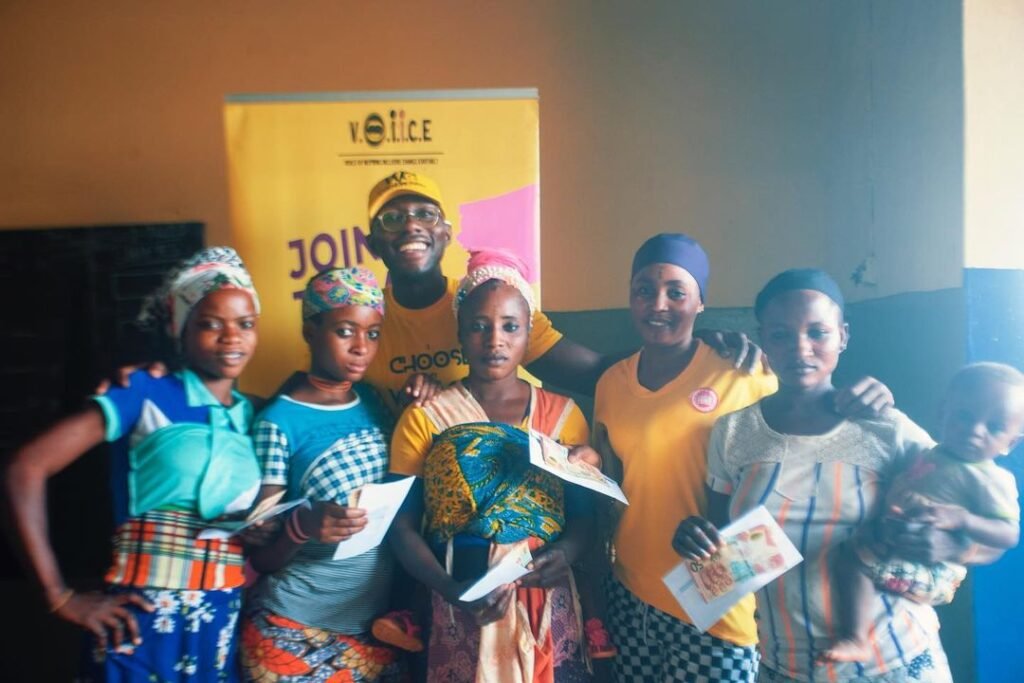 It gave us so much joy to be able to take these women and girls through therapy, make them aware of their mental health, screenings and feed them. All these, we couldn't have done without your support.
You can visit our online shop here voiicecommunity.org/shop
Join our community here portal.voiicecommunity.org/signup
Access mental health care online here https://portal.voiicecommunity.org/psychologists/
Supported by: Rose Service Learning Fellowship, Harvard T.H. Chan School of Public Health