Uncategorized
Turning two years in a few weeks, VOIICE is now ready after putting in place all necessary measures and necessities into working with international volunteers and members of our community in Ghana into reaching our vision and goals.
If you are a firm believer that every human being; male or female, child or adult, rich or poor, is born free in their autonomy to make their own decisions, owning their voices without negatively impacting other lives then we have a place right here with us.
We are just not an organization, we are the most diverse growing community in Ghana; our membership ranges from women, girls, boys, men, rich, poor, atheists, religious leaders, opinion leaders, persons living with disabilities among others in Ghana and beyond.
You are welcome to bring onboard your expertise and knowledge to volunteer with us on any of our projects here in Ghana-the place to be in Africa to make sure that our vision comes true for people especially women, girls, and other marginalized groups of society.
Why Ghana?
Ghana being so beautiful and rich in culture is the center for a world-known event first of its kind in Africa called the "Year of Return" where many people from around the world travel to witness the beauty of the country and it's people.-CNN
Slotted into the underbelly of Africa's northwestern huddle, Ghana is a country that's steadily reinventing itself.Known for its colorful culture, wildlife and natural beauty, the West African nation had one of Sub-Saharan Africa's fastest-growing economies in the past few years, thanks to cocoa and a relatively recent discovery of oil.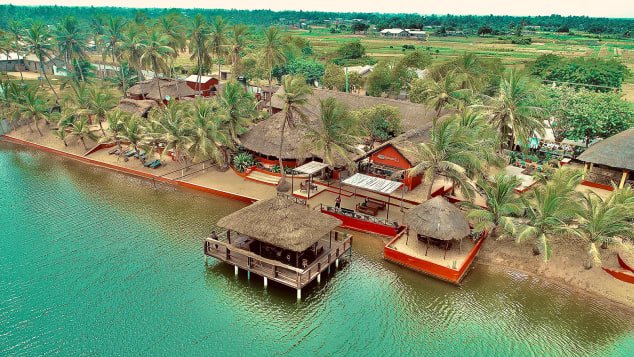 The economic upturn helped to inject a new lease of life into the arts and fashion scene, leading to a boost in restaurant openings.While Ghana has no doubt been impacted by the pandemic, the country remains as eclectic and alluring as ever.The country has long been a mecca for volunteers, and there are many hip and affordable accommodation options available, as well as more high-end hideaways.
When some of the most well-known faces from the African diaspora arrived for a vacation in Accra, Ghana, it looked like just another gathering of famous people.Actors including Idris Elba rubbed shoulders with supermodel Naomi Campbell, TV sports presenter Mike Hill, and author Luvvie Ajayi they expressed their awe publicly and online for the rich heritage and history the land bore.
It is so liberating to live affordably with the VOIICE Community while you partake in our lifestyle of making a difference in society.